Payment may be made online using our secure servor. If your preferred dates are not indicated on our booking system, please enquire
Email: booking@tregrehan.org Tel: 00 44 (0)1726 812438 Mob: 07974035223
"Arrive to a fully prepared cottage, wood-burner lit, milk in fridge…."
Winter long break special from two weeks are 10% less until Easter, in addition to occupancy rate discounts. All-year, 2.5% less for two week bookings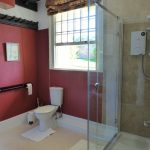 The Mews (sleeps 2) flexible changeover, no pets, wood included
next availability from Saturday 7th July, from 3 nights at £255 to 6 nights at £420
from Friday 20th July, £270/3 nights to £440/6 nights, all inclusive
Thursday 26th July, four nights at £340 to £480/week
The Spry's (sleeps 2) variable changeover, no pets
single occupancy less 25% on all breaks
from 8th June from £210 long weekend to £340/week
Monday 2nd July, £270 for four nights, all inclusive
The Gamekeeper's Cottage (sleeps 2-4, plus pets at £20/pet) Thursday changeover main season
less 10% for two only, less 30% for one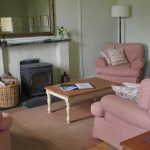 available from Thursday 29th June from 3 nights at £360 ..£600/week

including your dog

arriving Wednesday 2nd July, £360/3 nights, all inclusive

dog too!
The Old Stables (sleeps up to 6) Friday changeover, flexible outside summer, no pets
less 10% for up to three people only on a short break; June Gardeners concession less 25% for two only
available October to Easter, long weekends at £290 with a late Sunday departure…£375/3 nights…£550/week, wood included
from Monday 18th June, six nights at £520
arriving Friday 29th June or Saturday 30th, £420/3 nights or £560/4 nights
The Coach House (sleeps up to 8- max 7 adults, plus pets at £20/pet)
less 10% for up to three people on a short break; June Gardeners concession less 25% for two people
available October to Easter from 2 nights at £360 with a late Sunday departure, £450/3 nights ….£630/week
available from Tuesday 5th June from £450/3nights to £980/10 nights

*
Updated 30th May 2018